Jeff Klein arrowed this 120.5" buck to capture first place honors in the 2005 contest!
Mark Leopold captured top honors in the 2004 contest with this handsome 9 point buck. It's final score was 117.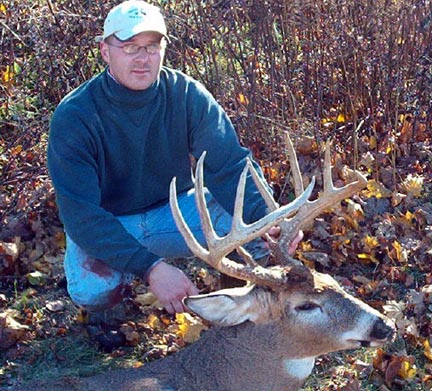 Ron Micheal's 2003 bow buck holds the record as the highest scoring buck on the history of our contest. This rack has it all with nice tine length and great mass. It scored 158.5"
The "Bucksnrt King" rides again! Here is Steve Smith with his 2002 buck taken during the regular gun season. It has a net score of 122. Way to go, Steve
2001 Ed Biekirch- photo not available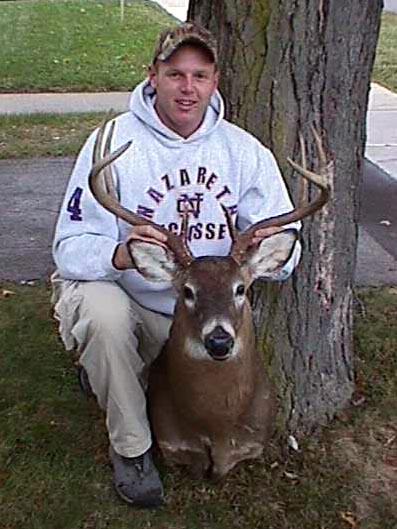 Good gosh, Steve again took first place is 1996. Can this guy ever lose?