Welcome to our game room. Here you will see many of the animals harvested by Andrew Lewand in New York as well as many from across the country. Enjoy!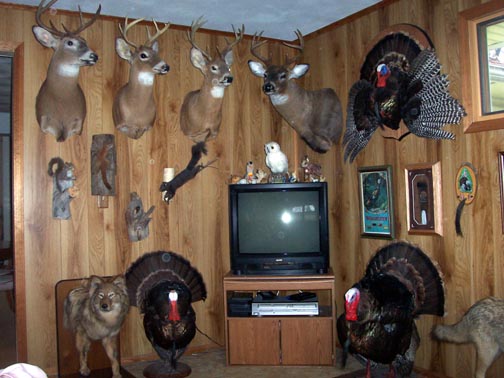 A few friends to watch TV with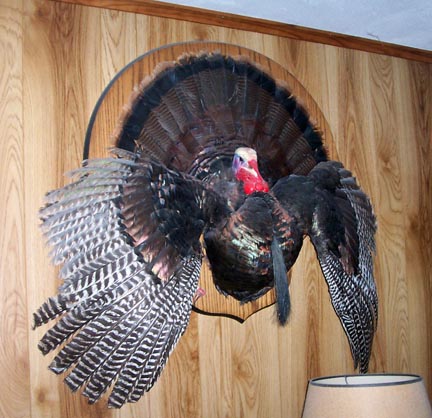 One of my Eastern turkeys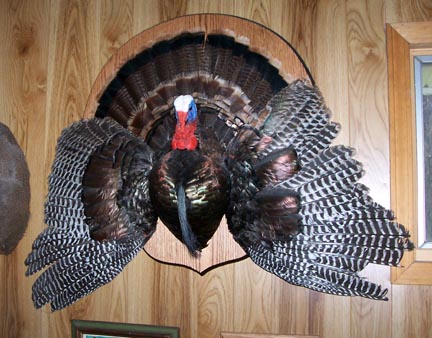 This Rio came from Kansas



A shaggy coyote and a full strut Rio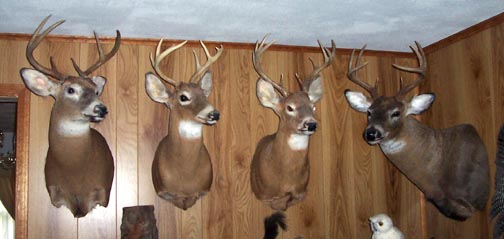 My wall of bucks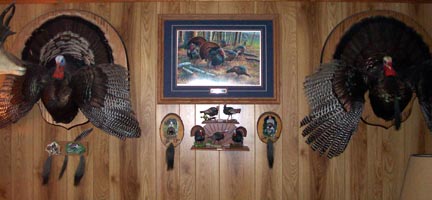 The North wall features turkeys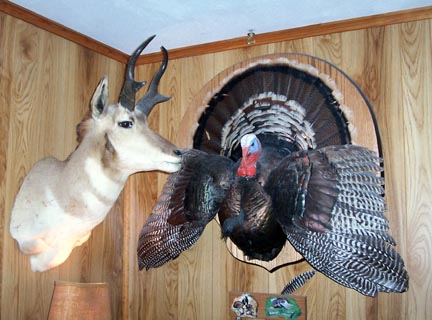 My Wyoming Antelope and a Merriams from South Dakota




Some assorted racks and a red fox



My son Evan and a hybrid Eastern/Merriams from South Dakota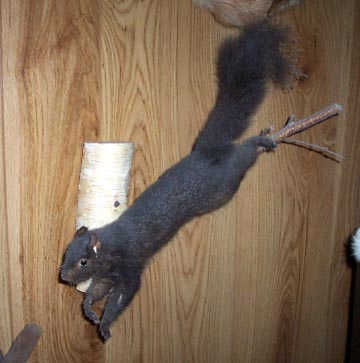 A fine NY black squirrel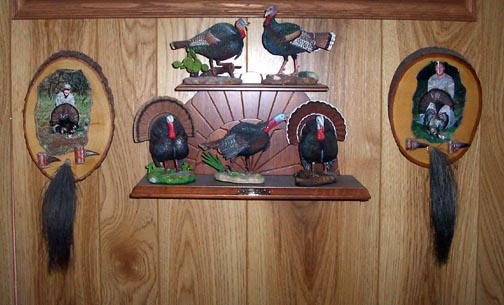 Here are 2 of my beard/spur displays. The turkey figurines are from the Dansbury Mint Collection.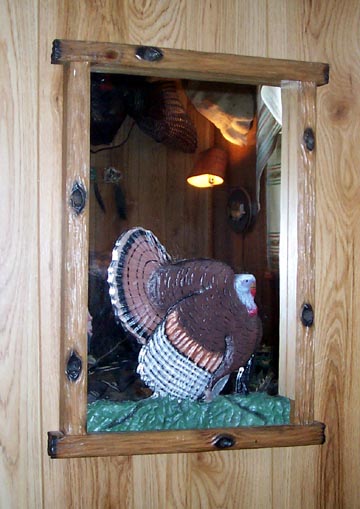 Here is a unique wood carved mirror.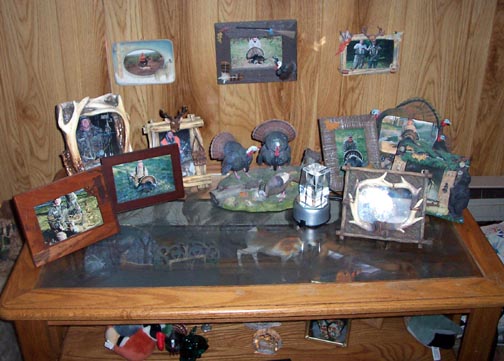 A collection of neat picture frames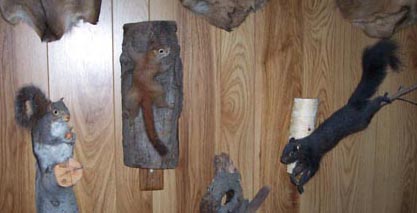 NY Squirrels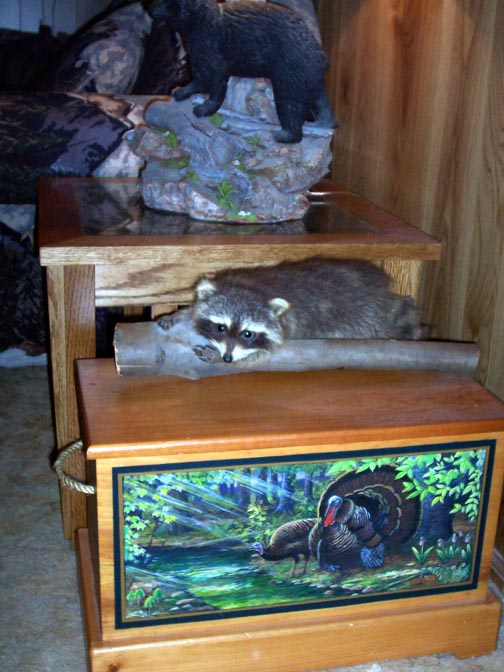 A baby raccoon atop a handpainted chest


CLICK HERE -->