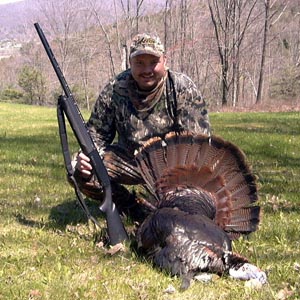 Henrietta's Larry Bean with a great gobbler that Larry called in his award winning custom friction calls. This bird weighed 21 pounds, had a 8.5 beard, sported 1 & 1/8" spurs and scored 60.5



Opening day 2003, Andrew Lewand harvests this mature gobbler after "putting him to bed" the night before.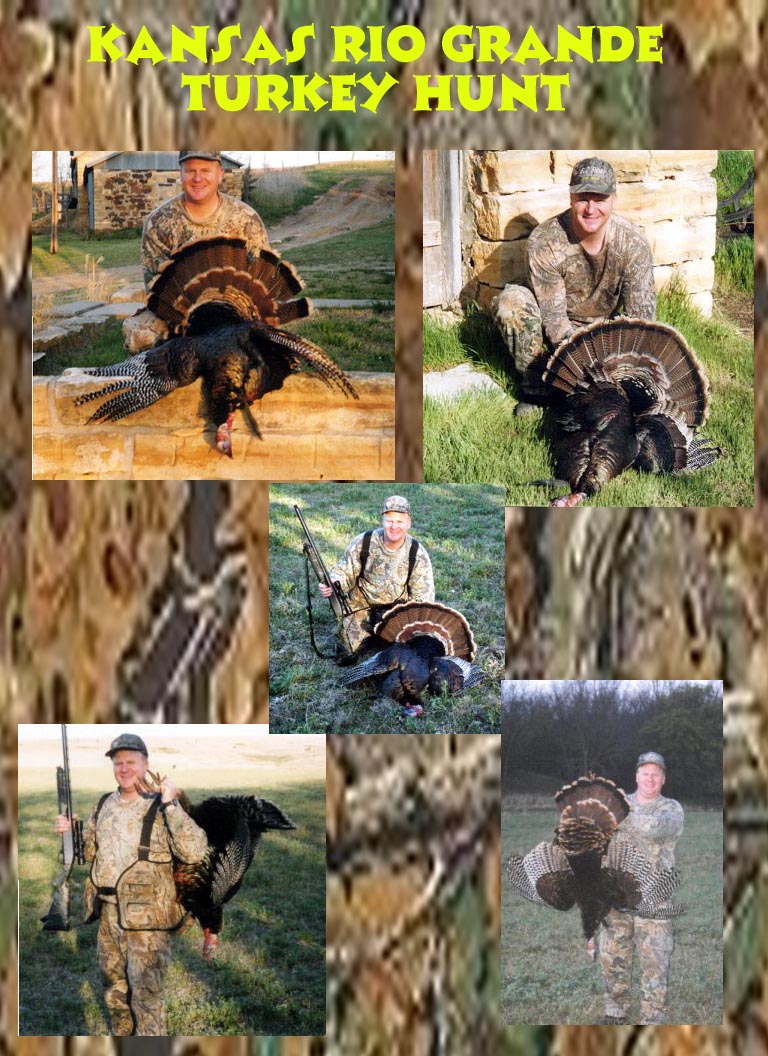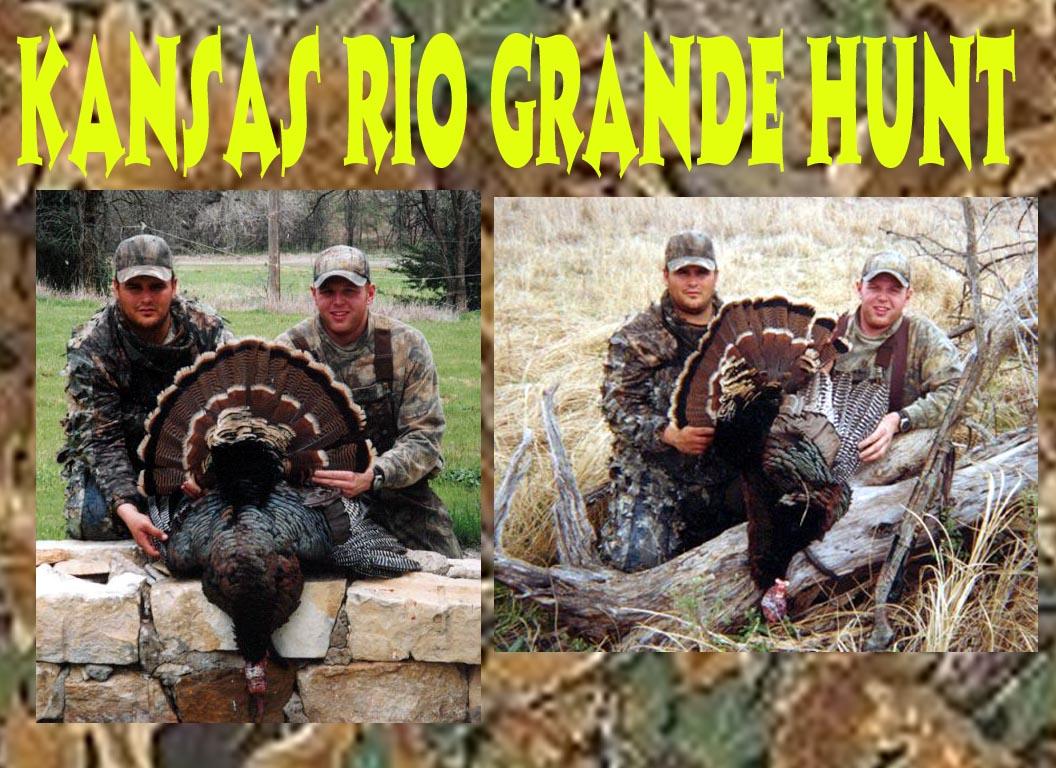 BUCKSNORT PRO STAFFERS Andrew Lewand & Craig Sleeman traveled to Kansas in April 2003 for a fantastic hunt!



Craig Sleeman and his awesome 9.5" longbeard. Way to go. Craig!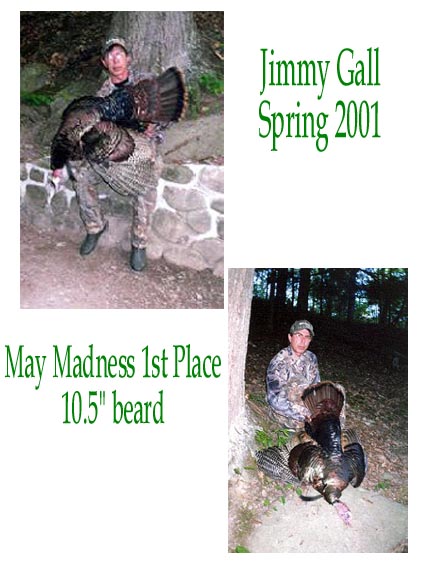 Jimmy Gall and his contest winning bird from 2001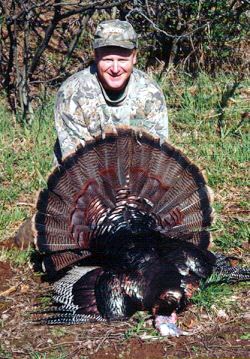 This 20 lb. bird featured 1" spurs and an 8.5" bird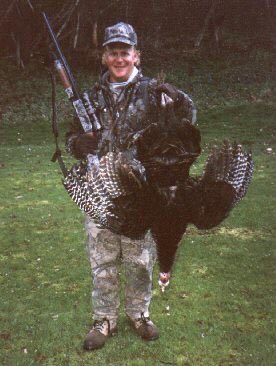 HERE IS MY FIRST BIRD, A SPRING JAKE (1997)


THIS GOBBLER WEIGHTED 22.5 POUNDS AND FEATURED A 9.75" BEARD AND 1.5" SPURS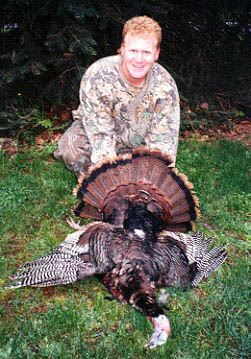 THIS JAKE GOBBLED APPROXIMETELY 45 TIMES BEFORE HE AND ANOTHER CAME TO MY CALLING OFF THE ROOST.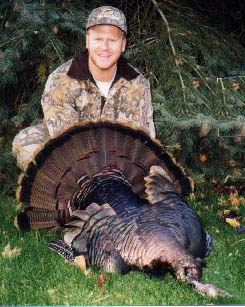 IN FALL 1998, I WAS BOW HUNTING FOR DEER WHEN A FLOCK OF GOBBLERS ROOSED ALL AROUND ME. I WENT BACK THE NEXT MORNING AND SHOT THIS BIRD. IT HAD A THIRTEEN INCH BEARD!!


THIS JAKE WAS TAKEN ON THE SECOND DAY OF THE 1999 SEASON NEAR RED CREEK, NY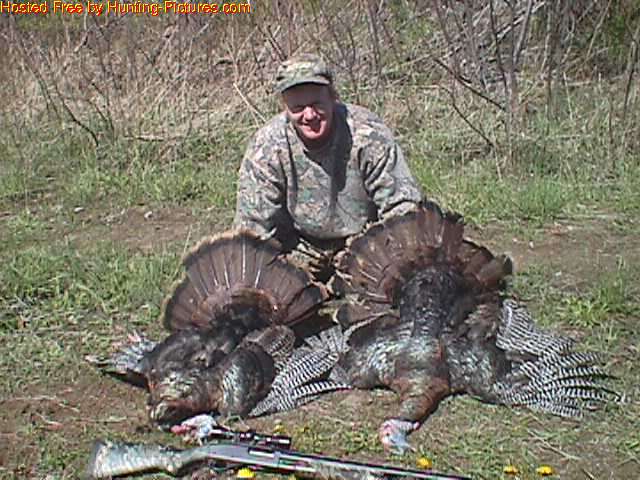 Richard and Andrew Lewand tagged these 2 opening day(2000) jakes after 5 hours of enduring a cold Lake Ontario breeze near Red Creek, NY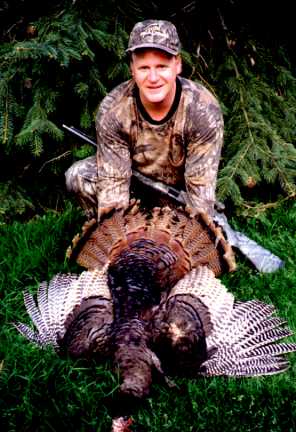 I SCARED THIS BIRD OFF THE ROOST AND CALLED HIM BACK WITH A SCEERY FEEDIGN HEN DECOY. NOT A GREAT BIRD, BUT A GREAT HUNT!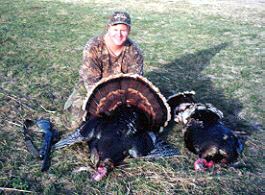 Spring 2002. I ventured to South Dakota for Merriam's turkeys. This bird sported a 8.75" beard, 1" spurs, weighed 20 pounds and scored 57.5.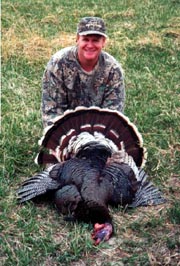 My second bird of the trip was this 21 pounder. He had a 7" beard and only one short spur.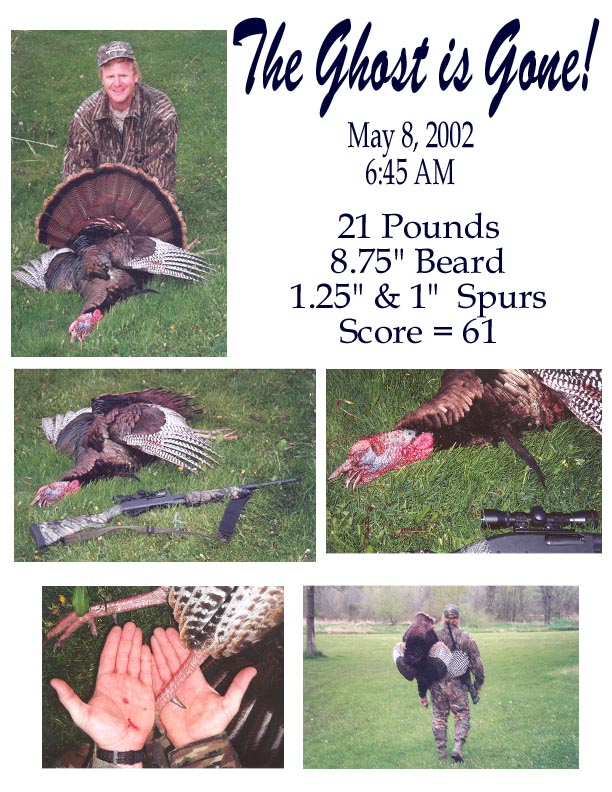 I PURSUED THIS LONGBEARD FOR 2 SEASONS! FINALLY GOT HIM!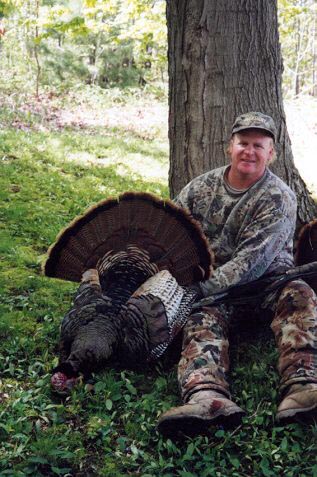 Here is my second bird for Spring 2002. He sported a 9.5" beard, weighed 21.5 pounds and had .75" spurs. Red Creek, NY