We have experimented alot over the years with the use of decoys. It would seem to make sense that appealing to two of the predators senses is better than one.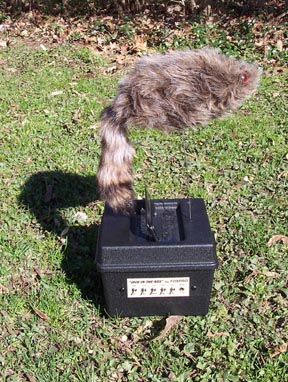 Foxpro's Jack In The Box Decoy promises to be great. I just received it, so it has not been used yet! NEW FOR 2005-06 SEASON
Here is the new Whirling Woodpecker
Decoy from Outfoxed Products. Looks great, I have not used it yet. Can't wait til december!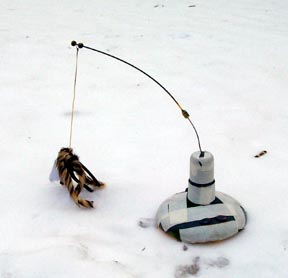 Here is another decoy for 2005. It is called a panic mouse 360 and can be purchased at Petsmart stores for $ 24.00 I have painted mine gray and green and them put some white sports tape on it for winter snow camo.
This remote control rabbit should make a few predators curious. He is named Sampson the Bionic Bunny and made his debut on December 25, 2001
LEFT = Stuffed fake rabbit
RIGHT = Feather Flex Rabbit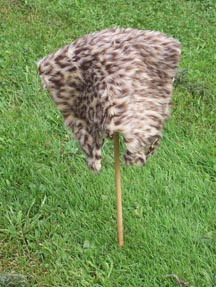 Here is my homemade, low budget decoy. It features a moton ball and some faux fur that I bought at a fabric store.